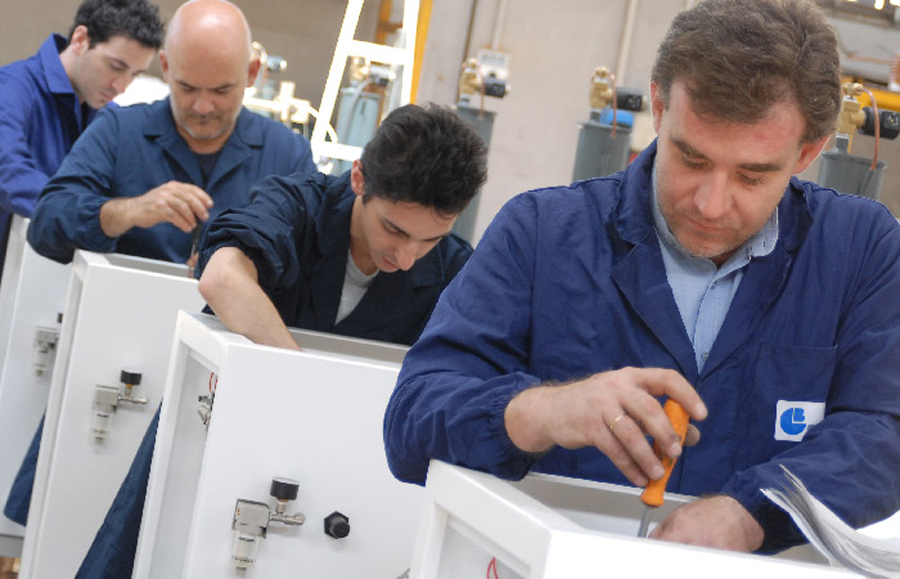 Steam Boilers Manufacturer:
Founded in Milan in 1955 and transferred in S. Giuliano M.se in 1974, Ghidini Benvenuto srl is one of the leading manufacturers of industrial ironing machines.
Through their capillary and strong network of over three hundred distributors and dealers, Ghidini products cover a very wide market which includes more than fifty countries on five continents.
The company's productivity and their will to constantly meet the requests of the market have led to the current range of Ghidini machines, extended and well structured, made of about 60 standard machines as well as numerous special and customized versions. Ghidini's availability and operability for the purpose of making true the customers' requirements ended in the company developing, extensively and independently from the rest of the production, the field of STEAM GENERATORS which, so far, are not only the answer to the requirements of ironing equipment but address as well a wide variety of other needs, from food or room sterilization to the building of Hammams, from thermal heating to plastic heat shrinking, from pastry making to metal washing.